Are you eager to start spring shopping? Like buds on the cherry trees, more homes are popping up on the market in Chattanooga. This is good news for home buyers who want a variety of choices and seek greater competition among sellers.
But before you even start window shopping, it's best to consider: Are you financially ready to buy?
Begin your buying expedition with comparing lenders.
Interest rates for a 30-year mortgage are hovering 4.5 – 4.6%, which is still good news. Rates change frequently (kind of like the weather in Tennessee – wake up to 32 and it's 65 by noon). So, check with several lenders and compare rates and fees to leverage for your best option.
This is a snapshot of weekly changes over the past couple of months: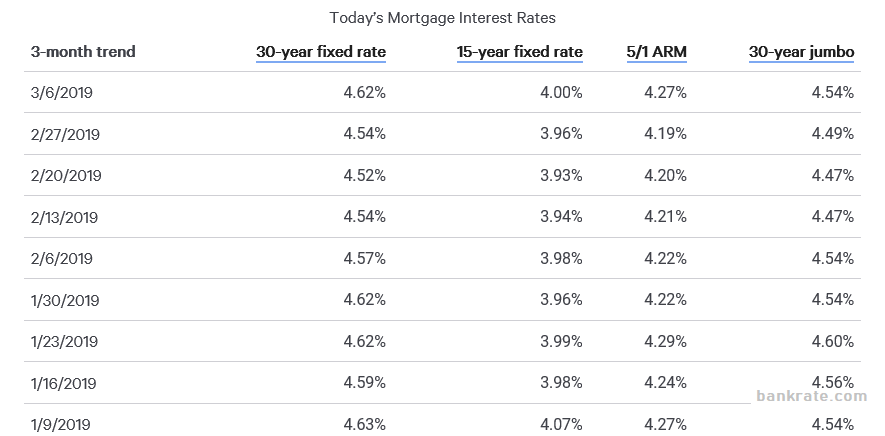 As a heads up, lenders will look at your credit score, the amount of your down payment, and the type of loan for the property you are seeking to determine your rate.
Once you and your lender agree to a loan amount and the terms, you're ready to shop for that spring dream home! We'd be delighted to offer you the best customer service and help you find the perfect fit!